ITEN can provide comprehensive and flexible solutions for your project requirements. We can fit in with your complete software development plans, whether your needs are to enhance existing solutions or to have

ITEN

develop a completely new solution that fits your current business needs. We can assist you through our consulting expertise which includes Project Management, Requirement Analysis, Design, Construction, Testing, and Implementation.

With high technical skills and qualitative experience in delivering IT solutions,

ITEN

has developed a strong capability in the following industry domains:

Banking & Financial Services
Business Intelligence | Enterprise Management | Quality Assurance & Testing



Telecom


Application Development & Maintenance | Migrations & Conversions | Quality Assurance & Testing

Healthcare & Lifesciences
Portals / e-Business Services | Application Development and Maintenance | Business Intelligence | Migration and Testing

Retail & Logistics
IT Assurance/End-to-End Testing | Application/Infrastructure Support and Maintenance | Merchandising and Supply Chain Solutions | Store and Multi-Channel Operations

We Provide Services in the Areas of:
Mobility
Business Solutions - ERP & CRM
Application / Web Design Development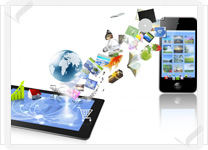 Rapid technology obsolescence, ever changing platforms and newer releases have compelled companies to adapt and upgrade their systems constantly, thus stretching their resources. Despite offering several advantages, managing enterprise mobility is a complex task. Though most companies have developed customer facing applications, many are yet to build the right strategy to leverage mobile technology in their systems. Hence, mobility based business models are the need of the hour.



ITEN's

mobility offerings are tailor-made for businesses at any stage of their mobility implementation plan. We can provide specialized engineering capabilities across all major mobile platforms and associated backend technologies, from concept to testing. Our team of consultants and highly skilled developers and UI designers are the best in the industry and strive to provide innovative solutions.

ITEN

stays along with companies throughout their mobility journey to enable them to maximize business potential.
Our Services include the following :
Concept Visualization
Application Development
Enterprise Mobility
Mobility Testing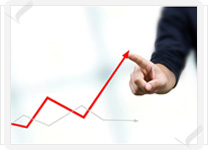 Customer-centric integration of ERP and CRM is a true win-win for all concerned as it drastically cuts down order processing time, ensures quick order fulfillment, eliminates discrepancy and errors, maximizes sales potential, and enables highly targeted and effective marketing activities and complete and informed customer service. The time has come for businesses to realize this 'final piece in the customer-centricity jigsaw puzzle'. Those who discover this faster will necessarily ride the growth wave with front-to-back office integration, gain competitive advantage and build a base of satisfied customers.



ITEN

with its experience and expertise offers a team of IT professionals to support your organization's project requirement to create a more robust team or would like to outsource the entire project. By applying best practices and methodologies,

ITEN

help clients to resolve critical business challenges through the selection and application of new or emerging technologies.



ITEN

covers a wide range of business areas including E-Commerce, Datawarehouse/Mining, Application Development, ERP, CRM and Staff Augmentation for industries including Financial Services, Insurance, Retail, Transportation, Telecommunication, Utilities and Manufacturing.

Following are our competencies to enable an enterprise to achieve the desired benefits rapidly, optimally and effectively.
Our Services include the following :
ERP
Business Intelligence
EAI/B2B |Service Oriented Architecture (SOA)
Security
Content Management
Backed by our competent resources and their experience in various domains, we provide application / web design development services that meet your unique requirements in terms of quality, costs and timelines to enable you to meet your business objectives.

Ever changing market conditions and evolving customer demands are driving companies to invest in software applications to help them solve business problems and improve efficiencies. Off the shelf software applications do not always address all business needs that necessitate the development and use of custom applications.

However, when an organization decides to invest in an application, they may not be aware of the best solution available or most user and budget friendly approach or technologies to be used. These factors play major role in selecting companies like

ITEN

to outsource their application / web design development needs.



ITEN

offer solutions to your business problems by designing, developing and deploying applications. Post deployment, you will have an option to hire us to maintain these customized applications. Our goal is to make sure you address your business and operational challenges, no matter how simple or complex the application is required to be. With

ITEN

, you are in safe hands, as we offer services always with an eye on cost-effective and timely outcome.
Our Services include the following :
Custom application design & development
Application re-engineering
Application enhancement
Application migration
Application Integration
Web Development
Application maintenance